Audit One, Ltd.
Audit One, Ltd was formed to provide the audit needs of non-public entities who require the professionalism of the big firms but the service of a smaller firm. In addition, we provide other CPA firms our Peer Review or Engagement Quality Control Review services.

Although our concentration may be to service your organization's audit needs, we provide the full range of services you would expect from any accounting firm. Tax preparation, IRS Representation, Sales and Payroll Taxes, Business consulting, Accounting Software Support to name a few of our services.

If you are looking for a small firm that offers personal and professional service, you are at the right place. We offer a broad range of accounting and tax services for individuals, business owners, executives and independent professionals. Our rates are very competitive. We are experienced and friendly. We are looking forward to serving your needs!

Welcome

Welcome and thank you for visiting our website. In addition to providing you with a profile of our firm and the services we provide, this website has been designed to become a helpful resource tool to you, our valued clients, and visitors. Our dedication to superior client service has brought us to the Internet as we endeavor to continue to provide the highest quality professional service and guidance in the Greater Chicagoland Area.

---
OUR SERVICE

Audit One Ltd, has two convenient Chicagoland locations. One is in Tinley Park, Illinois and the other is in Peotone, Illinois. We provide financial services to both individuals and businesses. We give the same attention to all clients, no matter how large or small. The auditing, accounting, tax preparation, and other financial services we provide are tailored to the unique needs of each client, ensuring the best possible results and maximized returns. Our firm remains on the cutting edge of tax law and financial trends. We are well-informed and continually adapt to the ever-changing world of tax law, accounting, and wealth protection.

---

Our Record

Our consistent track record of uncompromising ethics instills confidence and trust. We use cutting edge technologies to ensure up to the minute information from the financial world. This allows us to respond quickly, and give you the most relevant information and perspectives. At Audit One Ltd. you will NOT be treated like just another file, you're our client. If you're a business owner, it's important to employ the services of a qualified CPA firm by your side. With Audit One Ltd. you can significantly affect the success of your business.


---

Our Commitment


At Audit One Ltd., we treat our clients with courtesy and integrity. We will work 110% at getting you the satisfaction you deserve. We guarantee efficient, honest tax service that achieves remarkable results. Our years of experience and notable expertise ensure that your tax preparation is in good hands.

Sure, there are other accounting firms you could choose. But, our clients have chosen us time and time again for our rapid, high-quality services and our attention to individual needs.


---
---
Audit services PRoVIDED

Non-Public Businesses
CIRAs (Commercial or Residential Condominium Associations)
401K Audits (Employee Benefit Plans)
Not-For-Profit (Tax Exempt Organizations)

NEW CLIENTS

If you are a potential client, don't wait until the last minute to get your tax information in order. Call us today for a free initial consultation. We will be happy to evaluate your position and recommend steps that could result in significant tax savings – both for the current year and for many years to come.

PLEDGE OF CONFIDENTIALITY

Our firm maintains the strictest confidence concerning our clients' affairs. You can rest assured that no one will learn about your business or tax status – even the relatives, associates or friends who might have referred you to us.

Tax & Business Planning

Audit One Ltd. is a full-service tax preparation firm located in Tinley Park, Illinois and Peotone, Illinois. We've been in the tax business for over 20 years. Audit One Ltd. can provide you with assistance in all your tax, financial, and business affairs — assistance that will improve your total financial well-being. With our experience and expertise, you can rely on us for all the advice that you need.




---

We want you to get the best financial and tax help possible. You can count on us for professional, timely and reliable services, which include the following:

keeping your taxes as low as the law allows
building your personal wealth through sound tax and financial planning
designing recordkeeping and accounting systems that improve business operations
helping you solve your business problems and increasing profitability
preserving your estate and protecting your most valued assets
maximizing your overall savings
other areas that are specific to your particular situation

You can count on us for professional, timely and reliable services year-round. And our commitment to personal service keeps our clients coming back. Learn more about our services and our team of skilled professionals by browsing through our site, and let us know how we can help.

---
---
we have quickbooks pro advisors on staff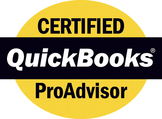 Audit One Ltd. is a highly specialized CPA firm that has extensive first-hand knowledge of Intuit's QuickBooks Platform. Since 1999 our CPA's have been assisting QuickBooks users of a diverse mixture in setting-up and training, custom applications, software installation, conversion, set-up and training, file clean-up and organization, customer management, third-party evaluations and implementations, data transfer, hosting data files, support, troubleshooting file problems, and much more.
---
---
OUR COMPANY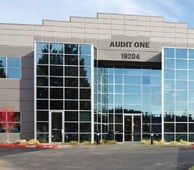 Audit One Ltd. provides a high degree of compliance, satisfaction, and assurance. Our detailed audit is a process that involves reviewing, and objectively examining the firm's financial statements, including the verification of specific information as determined by the auditor or as established by general practice. Our work includes a review of internal controls, testing of selected transactions, and communication with third parties. Based on our findings, we issue a report on whether the financial statements are fairly stated and free of material misstatements.
---
---
Do I REALLY need An Audit?


Facilitate the payment of corporate tax, goods and services tax, and other taxes on-time and accurately, thereby avoiding interest, penalties, and investigations.

Comply with banking covenants.

Help deter and possible detect material fraud and error.
Facilitate the purchase and sale of businesses.
Provide the quality assurance you need for your business... and much, much more...

Audits Are Not Just for Public Entities


All public companies are required to have an annual audit, but some nonpublic entities must undergo an annual audit as well. These include local governments, not-for-profit agencies and other organizations receiving government grants.

Moreover, some financial institutions require audits of nonpublic companies based on the financing amount and/or the bank's assessment of the company's risk. Also, companies with absentee ownership (such as those owned by investment firms, or individuals who no longer run the business) may order audits as checks of their management teams.

---